Site Designed by Link Marketing Teams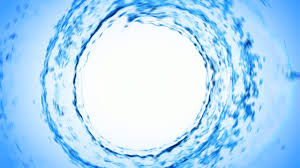 The Southwest Trade Exchange, Inc. Established September 9, 2001 in Lubbock Texas.

Located in the Plaza West building at 4630 50th Street Suite 618.

It is our mission to serve the business community of Lubbock and in the surrounding areas by introducing them to the Cashless Marketplace. In this marketplace, they will see the doors of opportunity open wide for expansion, productivity, and tap into new profits in a marketplace that they have yet to experience. No matter how long you have been in business, ITEX can be the tool you have been looking for to take your business to the next level.

As a member of the leading marketplace for cashless business transactions, ITEX can support your business in generating greater profits and assist you in securing a brighter future. Instead of buying the things you need and want with cash, members use ITEX dollars, which they earn by selling their products and services to other members.

Browse through our website and let us open up a whole new world you may not have used in the past to increase your sales and offset your cash expenses.

The ITEX Marketplace is a network of business members that offer a wide variety of products and services around the United States and Canada. Our website is just a portion of what is offered to you as a member. Once you realize all the great opportunities we can offer you, click on the Register Now button, complete the short form and Let's Start Trading!!